Do you like giving and receiving gifts but are aware that when the excitement subsides, people are left with a pile of clutter as a souvenir? Do you need great gifts for minimalists but are at a loss at what to get?
Use this guide to help you shop smart for clutter free gifts that won't take up space – which also make great gifts for minimalists!
Why you should think about buying clutter free gifts
The Christmas holiday season, for example, is a particular time of year meant for joy, for sharing, for being with loved ones and for many, a time for gift giving and receiving.
While receiving gifts and giving gifts can be an exciting thing – and we should remember to be grateful for what we are given – for many it is a time of year that starts an overload of 'stuff' which eventually turns into clutter! It can be a time when we pile up with things that we may or may not even want or need.
We tend to wish for impulse gifts, such as the newest gadget that seems convenient and fun. We use it for a little while and then it becomes old news and we lose interest.
What happens then?
The item then starts to collect dust and merely takes up space. Repeat this at birthdays, anniversaries and all other celebrations and soon enough, you'll have compiled a whole load of clutter that no longer interests you.
You don't want to throw things away 'in case you might need them one day' but you also don't want to be surrounded by clutter that is no longer useful.
Shop smart and think like a minimalist
If you want to have a Christmas that won't cause a build-up of clutter (for you or for someone else), you need to think like a minimalist!
For anyone trying to avoid accumulating more 'stuff', it's time to start thinking about how to shop smart.
We don't always get a say in what we are given but we do have a say in what we can give so why not make this a year where you gift things that won't add to someone's smorgasbord of stuff?
There are loads of exciting options so it doesn't have to be boring! Think about what a person wants or needs in life and see if your gift can help get them there.
Maybe you have some minimalist friends and can't figure out what to get them. Don't worry because you are in the right place for gifts for minimalists.
Thoughtful gifts for minimalists
Here is a list of useful ideas that can help you get great gifts for family, friends and loved ones that won't pile up and cause a jumble.
They will thank you for it later when they realise they won't need to reorganise their home in order to make space for your gift.
Shop smart and create a clutter free Christmas this year!
Gift cards
Gift cards have been around for a long time and can often be misinterpreted as a 'cop-out' because people assume it was a last-minute purchase or a gift from someone who couldn't be bothered to pick something themselves.
However, isn't it the perfect gift?
You get to go and spend money on exactly what YOU want! There is no awkwardness like when you are given something you neither want nor need. There is no need to ask for a gift receipt to return or exchange something if it doesn't fit.
The only thing you need to remember is to actually go out and spend it! Although something tells me that won't be a challenge for many of you!
This is undoubtedly a great gift for minimalists as it lets them choose what they want taking up their space – or their time.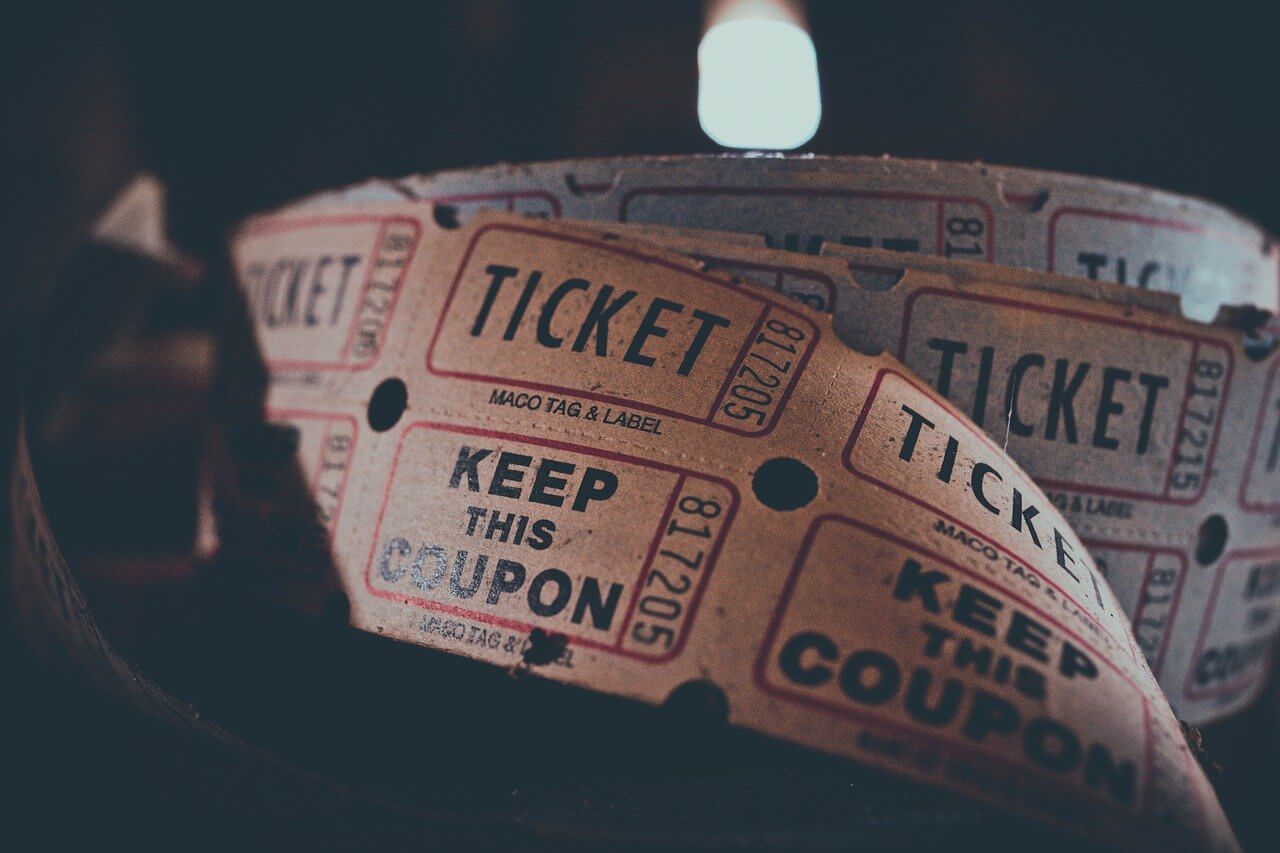 Tickets, events and days out
Going to a show, a movie or having a day out is something really exciting. Depending on what your day-to-day lifestyle is like, we often forget to allow ourselves enough time to go out and actually relax and have fun!
Whether it's having children or a full-on career, we seem to run out of time or feel guilty for taking time out just for ourselves. It's hard to get away from daily responsibilities.
Choices could include a spa day, tickets to a concert, entrance to an art exhibit or even a booking for an Escape Room.
Having a ticket to something or somewhere is exciting and it forces you to go out and enjoy yourself!
What more could you want? It doesn't take up any space – it only requires your much deserved time.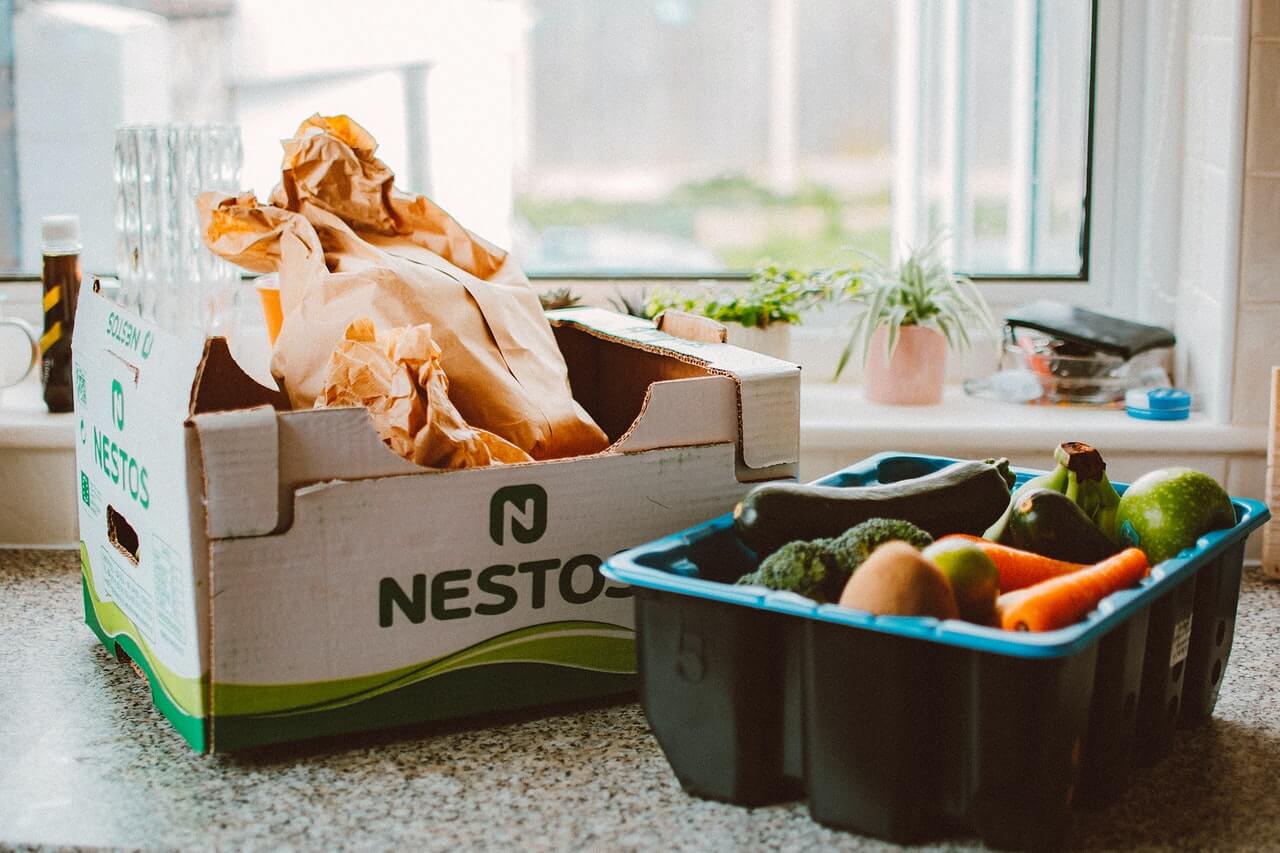 Recipe box delivery
I love cooking (and eating!) but let's face it, it is a time consuming task. With normal daily life taking over, cooking can often be something we do last minute. It may not always live up to what we would like to be eating.
Receiving a recipe box meal subscription or delivery service is a real treat. This means your special someone will get a box of ingredients and recipes delivered to their door, all portioned out, ready to cook a delicious and unique meal!
Not only do you save someone time but they also get to experience a kind of small luxury they probably never thought of getting themselves.
And on top of it all, it's edible so once it's eaten, there will be no clutter left behind!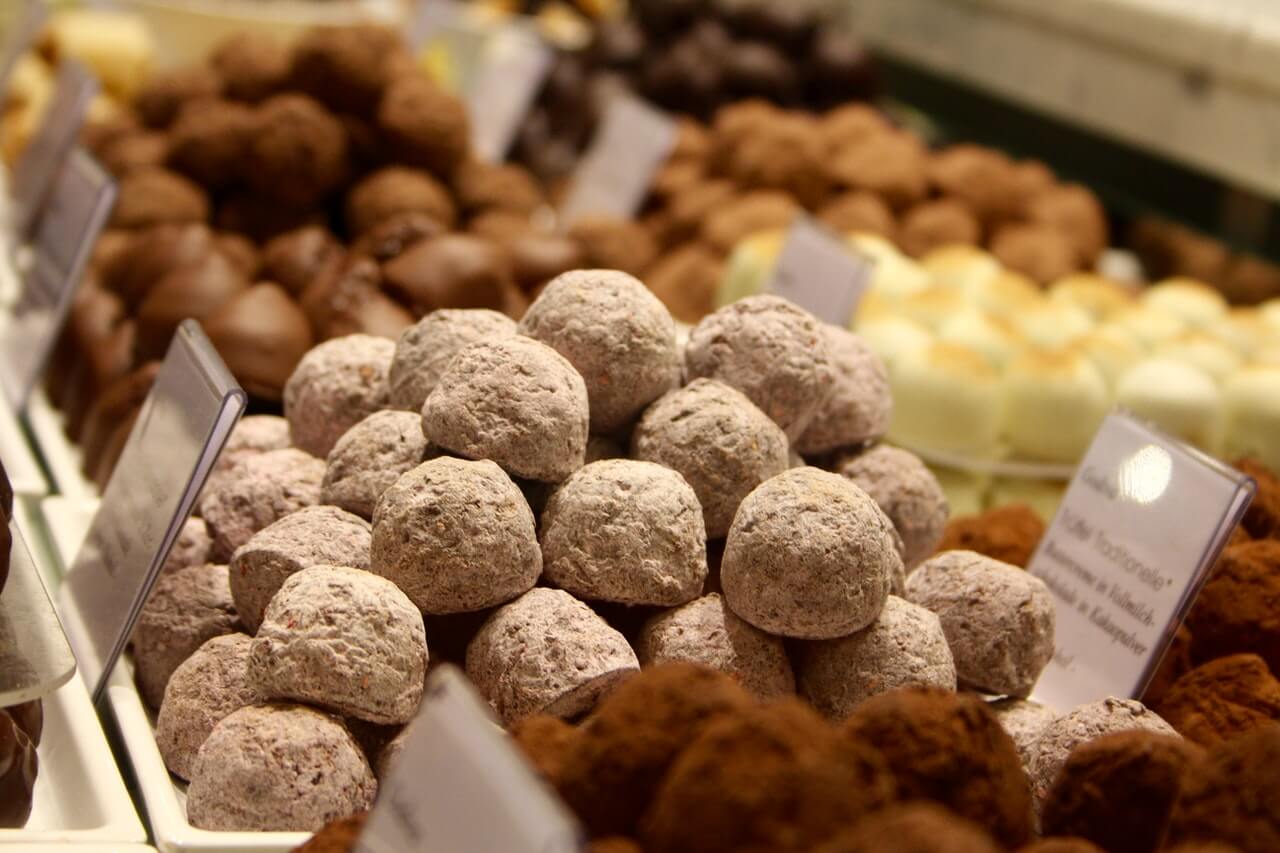 Something edible
Building on from a meal prep or meal delivery subscription, getting anything edible will mean that you're giving a gift that won't take up any space…eventually!
Maybe it's a box of their favourite chocolates or unique cooking ingredients for a budding foodie. You could even make a hamper of their favourite treats.
Either way, if it's edible, it will eventually disappear into thin air and you will rarely get any complaints!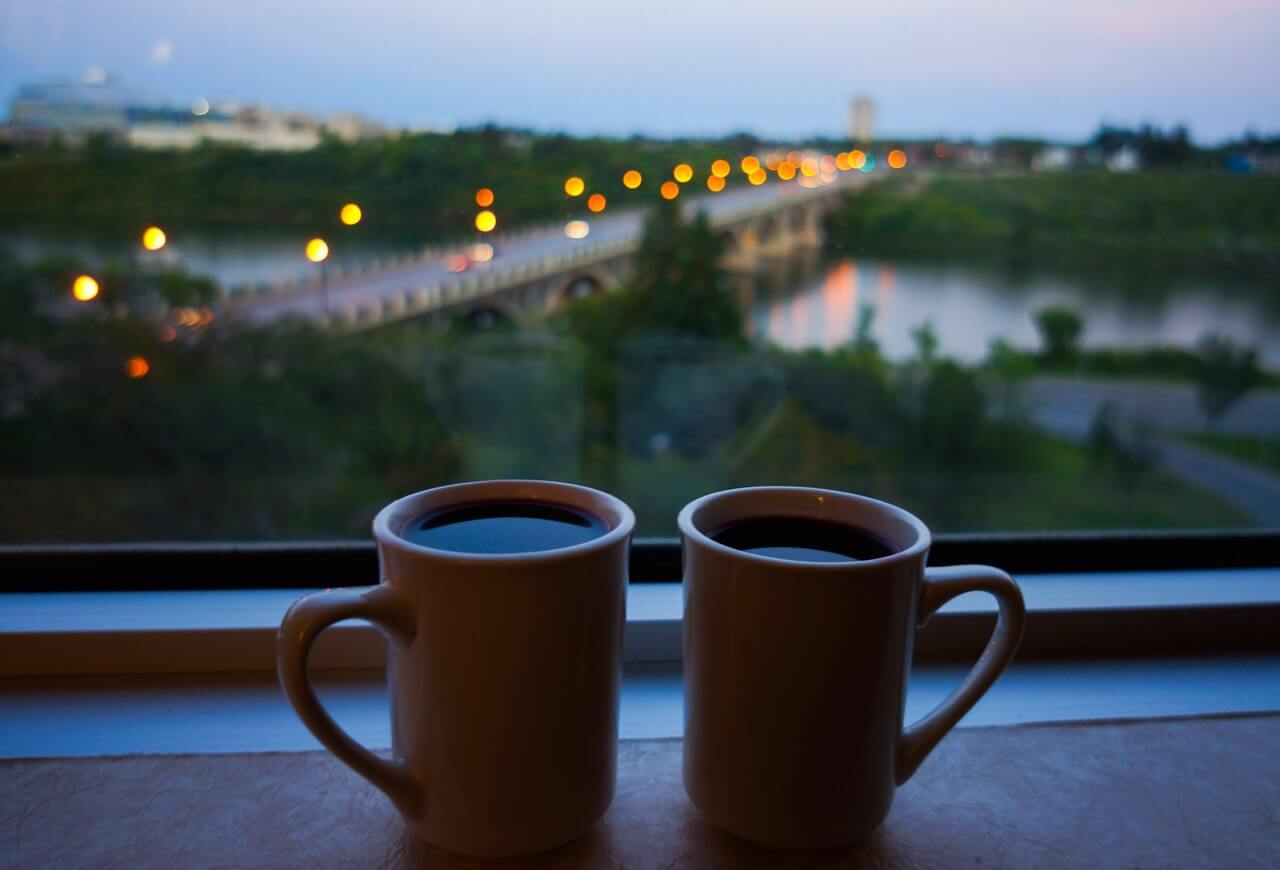 A getaway or overnight stay
Don't be scared off by this idea thinking that it's an extravagant idea. I'm not saying you need to fork out and send your friend on an all-expenses paid holiday!
No, I'm sticking to affordable ideas here! However, if you do some research, you might be surprised at how many hotel bargains and sales you can find. There are often great deals for a night out if you look in the right places.
You could also put in some money (or buy a gift card) collectively with friends and family towards a hotel stay or mini getaway.
Other examples of an affordable getaway could be getting a train ticket to somewhere they have been wanting to go. For example, maybe there is a Christmas market in London that you know they'd love to peruse.
Perhaps you could reserve a rental car for a weekend so that they can choose their own destination!
If you're in the Southeast of England (where I am), one option could be getting a ferry crossing for the day. Why not head to France and stock up on amazing cheese and wine?
Wherever they live, there are bound to be lots of possibilities. Let your imagination (or theirs) take the reins!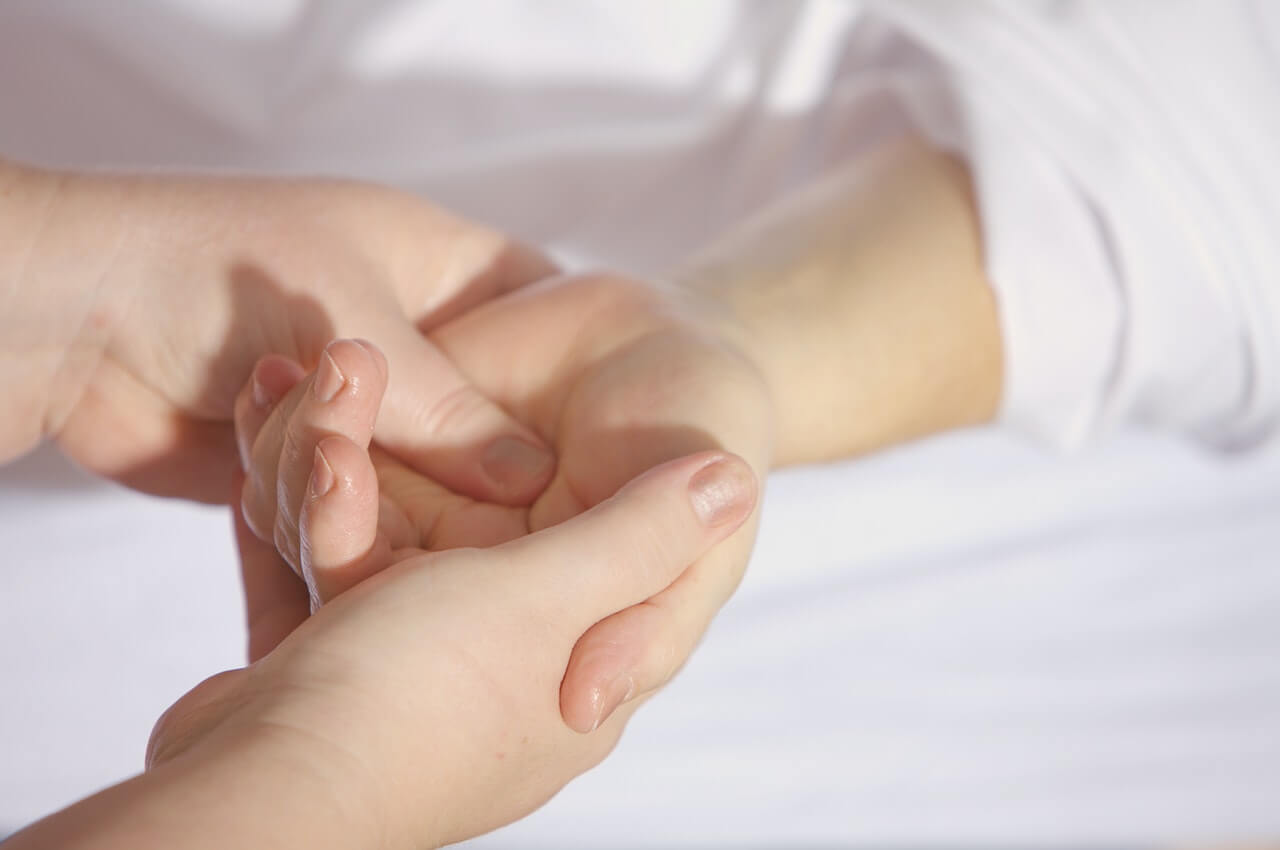 Treatments
I have met very few people in life who wouldn't appreciate 'being forced' to have a treatment to help them relax and unwind from day-to-day life. For instance, this could be a massage, a facial, a hair treatment, a manicure or pedicure or having their nails done.
Whatever you think they would appreciate most, go for it!
Just another gift idea that won't take up space!
Fitness classes or club memberships
Attending a class or getting a membership to a club is definitely a nice treat.
Maybe they do yoga, they play badminton every other week, or maybe they have always wanted to join the CrossFit gym in town but haven't wanted to spend the money. It could even be a pottery or painting class!
This is your chance to get a completely unique gift, something they would totally appreciate.
Again, this can be something that could be done collectively, depending on the price tag of what you want to get.
There are classes for almost anything these days so think about their hobbies and passions and go from there!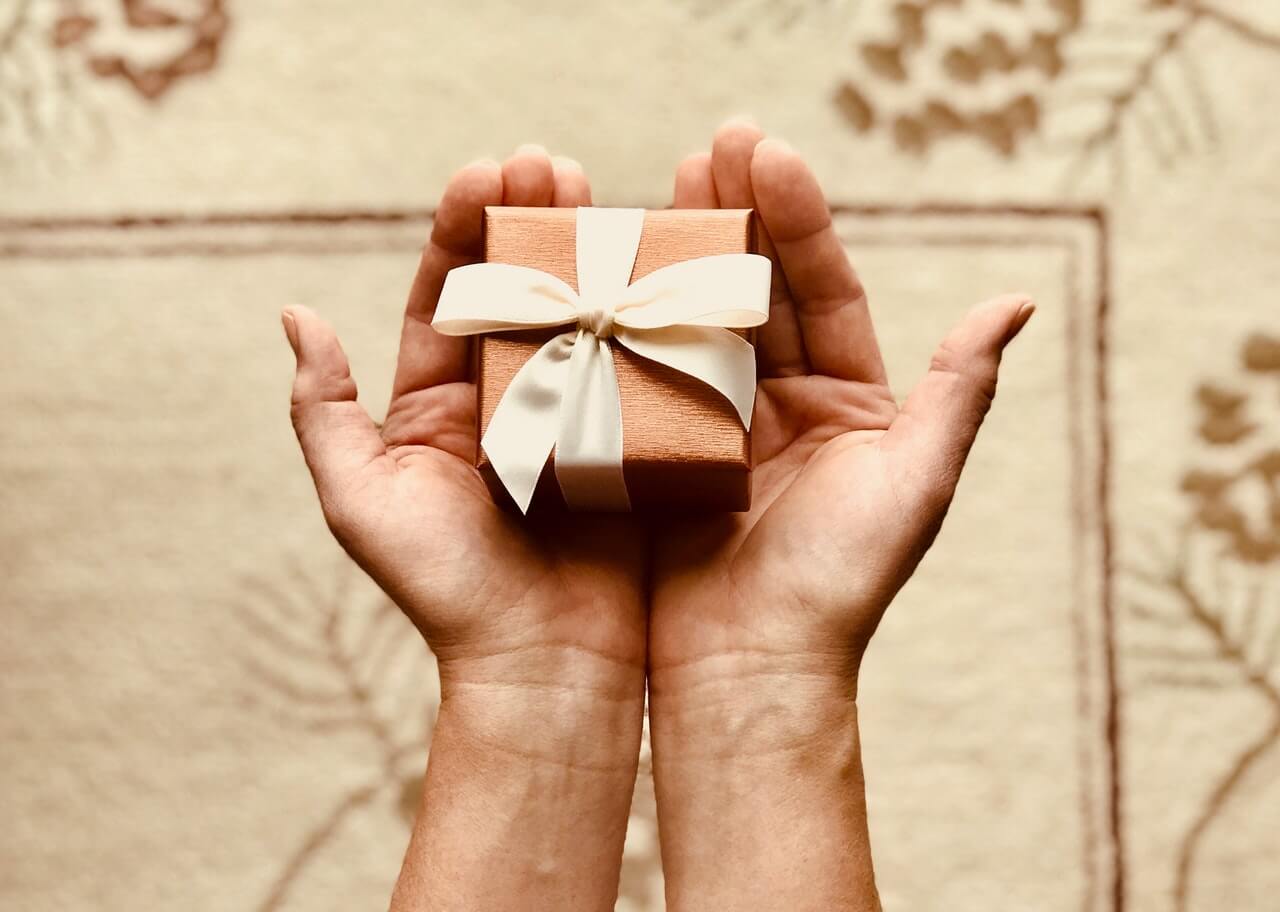 Small items make great gifts for minimalists
Of course, if we're trying to find clutter free gift ideas, gifts that don't take up space, small things are always a good choice.
They take up very little room and can be stored away when not needed.
With this in mind, there are hundreds, if not thousands of options you could opt for. Depending on who you're shopping for, some suggestions could be:
• jewelry
• ear phones
• personalised key chains
• a small piece of art for the wall
• make-up
• portable wifi speakers
• sunglasses
• perfume
• small accessories (scarf, hair clips, gloves, socks, etc)
The possibilities are endless! But with this option, don't just buy something because it is small. Make sure it is something they would actually want and use.
Audio or Kindle books
If they're an avid reader (and even if they're not!) a book is always a great idea. There are books to suit anyone's interests.
The only problem with books for minimalists is that once you read them, they just start to collect dust. However, fear not! If storing books is not your (or their) vibe, buying an audio book or an on-line version is perfect!
Kindle has millions of book titles to buy and download or you can use apps like Audible or Audiobooks to listen to someone reading a book instead. This is a great option for people who are pressed for time or simply prefer listening to a book rather than reading it themselves.
With an audiobook app, you can listen to a book even while you drive! It's definitely a good way to get through more books without having to always find the time to sit down and read it yourself.
Audiobooks also make great gifts for minimalists because they can still own lots of books but don't need space to store them!
For more ideas of audiobook apps to consider, check out Tom's Guide of Best Audiobooks.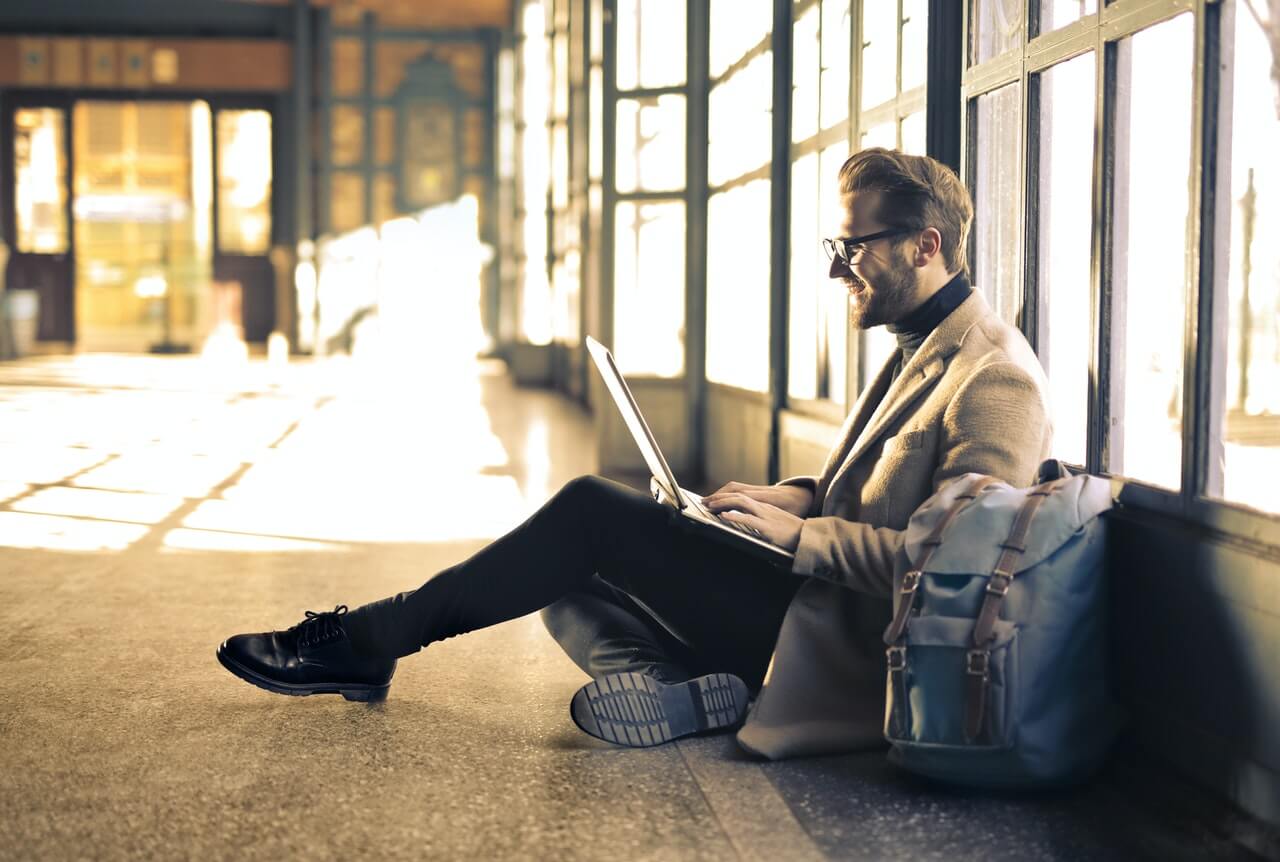 On-line content and subscriptions
This is a big one! So much of our lives are now on-line and as much as I value living in the real world and interacting face-to-face with real humans, there is a time and a place when we all need a little on-line adventure.
For example, this could take the form of buying on-line movies, on-line music and on-line games.
You can go further and look into buying on-line magazine subscriptions, on-line yoga and meditation subscriptions and even at-home fitness subscriptions.
Another option is to look into buying someone a paid app. What would that certain someone enjoy having on their smart phone?
Because apps can include virtually anything these days, there will be something to suit everyone. Some suggestions could be a time saving app, an organising app, an app that helps improve your memory, a cooking recipe app, an educational app with daily facts – even an app for minimalism! You can find literally anything!
If going down the smart phone app route, be mindful about whether this app will actually benefit them or if it will take up too much of their time.
Either way, buying a virtual gift is a great gift idea for minimalists as it won't take up any space!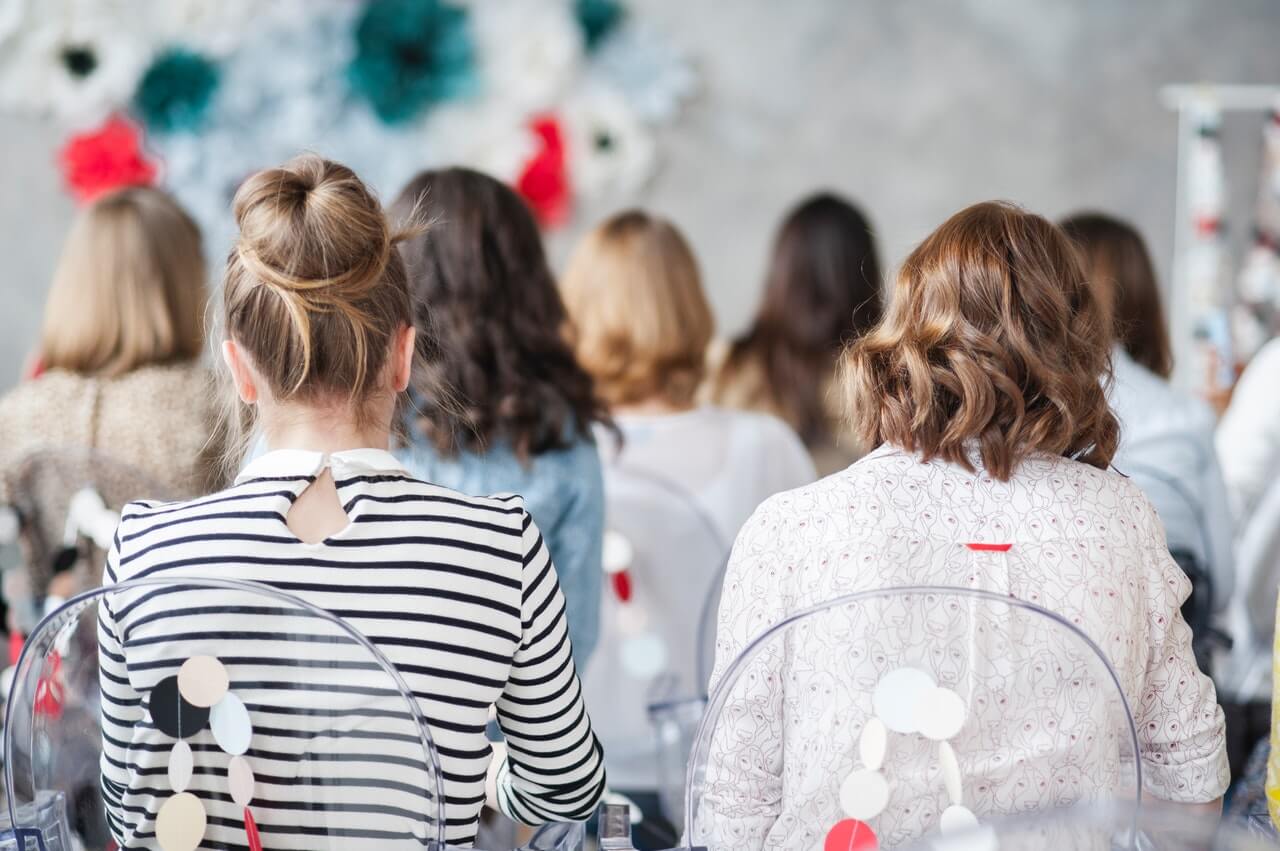 Fun educational courses
Learning can be fun – especially if it's centred around someone's hobbies or passions.
The gift that keeps on giving is the gift that teaches someone a new skill. What would someone want to learn or improve?
Buying someone a course is a way of giving something really meaningful. Courses can be short 1-2 hour courses, all day courses or even courses that continue over a longer period of time.
Above all, there are thousands of e-learning courses available online which make them accessible to anyone and very convenient. You can even find a course about making courses!
Of course, you could also find an in-person course being offered in their local area.
Depending on how your gift receiver spends their time or what their hobbies might be, buying them a course can definitely bring them continuing joy without cluttering up space.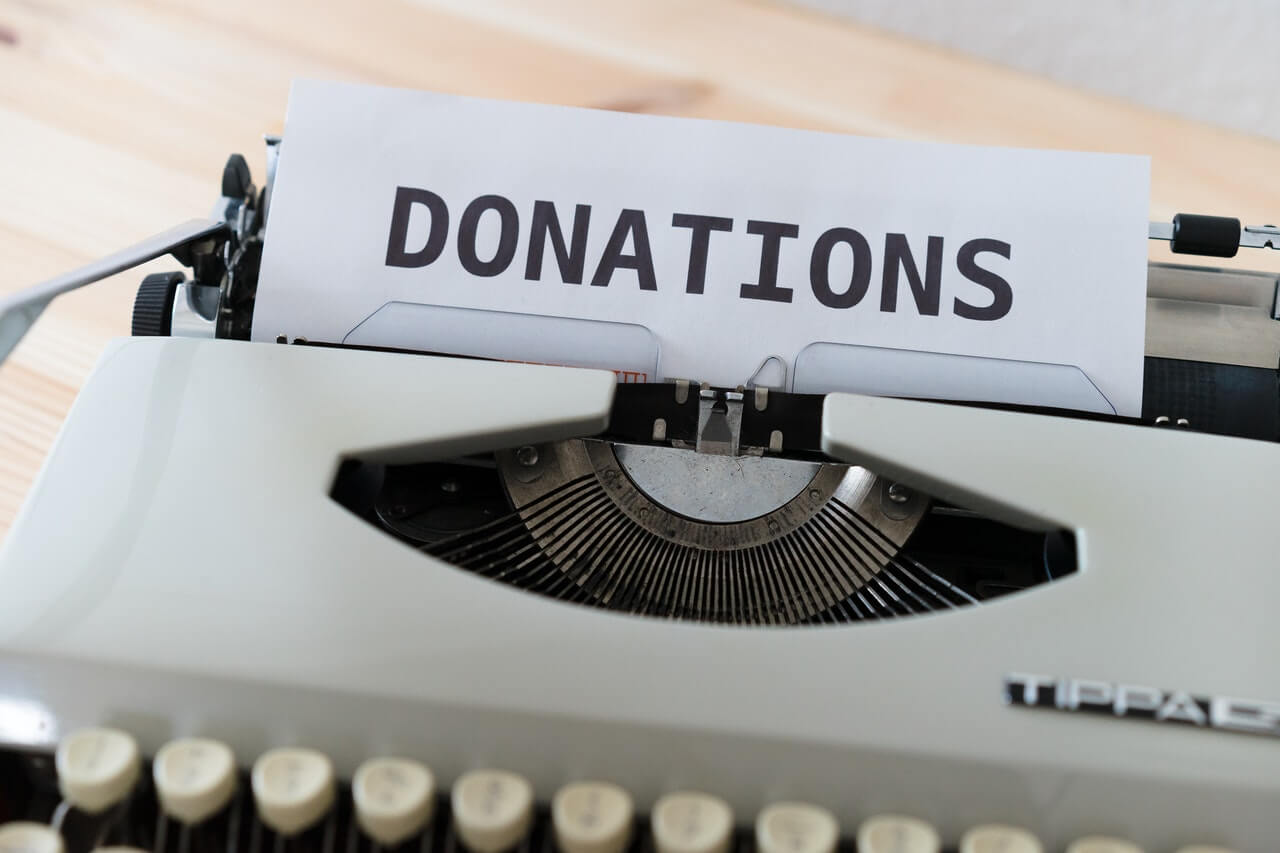 Charitable donation in someone's name
This option has been around for a long time but I feel that it is often forgotten.
Depending on who you're buying for, they might really appreciate the money you would spend on a gift going to a charity instead.
Some charities will even send out certificates or updates on what your money has gone towards – but I think that if someone is happy to help a charity, the bottom line is that their 'gift' is helping a good cause.
This is definitely a good option for the philanthropists in your life or even for the person who has everything!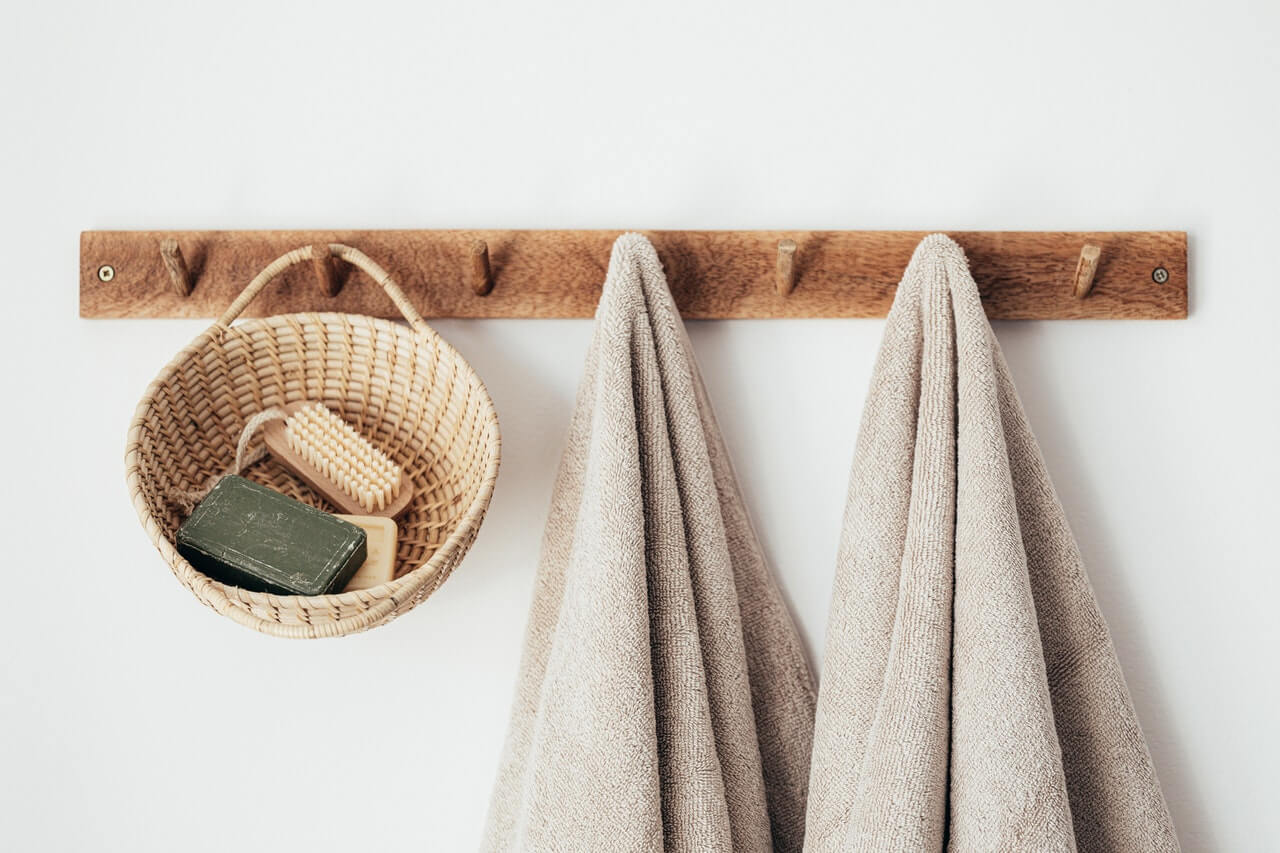 Gifts that help organise clutter
Instead of adding to clutter this year, why not get something that will actively help organise and avoid clutter?
There are a lot of organisational items you can buy that can help someone organise their space and time. Instead of adding to their pile of 'stuff', help organise it!
For instance, organisational ideas could include:
• storage baskets that can be put in strategic places where needed. (You'd be surprised how pretty and creative baskets can be!)
• organisational trays to keep things where they need to be
• fancy hooks to add more storage space on walls, doors and in wardrobes
• a shelf (and you could offer to put it up if that is something you think they would want!)
• a coat stand so things don't end up on the floor or the furniture!
Just remember to keep the person that you're buying for in mind and not just think about what you'd want – which is always tempting!
For great gifts for minimalists, think about the things they already own so that what you get is actually helpful and not just taking up space.
Other clutter free gift ideas
If you still can't decide what to get, here are a few items that I personally like for their ability to minimise clutter but have proven to be useful and save space at the same time!
• Bento boxes (because they're cute, multi-functional, stackable and a great way to create big lunches in small spaces!)
• pocket projectors (for the multi-media addict in all of us!)
• stackable mugs and cups (for when you don't have the space to dedicate a whole cupboard shelf to them)
What great gifts for minimalists will you buy this year?
If you think creatively, there are hundreds of space saving gift ideas that won't create clutter this year. Whether it's for a minimalist or maybe even something on your own wish list, make it one that won't cause overwhelm when January sets in!
Happy holidays to all and to all a clutter-free Christmas!
If you have any suggestions that make great gifts for minimalists – or are great clutter free gift ideas – feel free to share them! I'd love to hear them!
*Feature image photo by Acharaporn Kamornboonyarush from Pexels