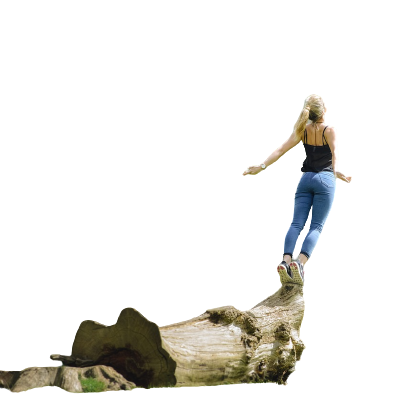 Honestly, I don't think right now I can describe exactly what is happening but I feel like after each of our sessions, I expand a little more. It's so powerful what you do with me in the sessions, and I feel like each time a little more muck or unwanted stuff in me clears out…and is making space for so many better feelings. I am just really loving our sessions and can't wait until the next one! Thank you for your magic and skills and for being your awesome healing self.
I want you to imagine this…
⚡ being released from the past that was affecting your current reality
⚡ having a mindset that empowers you and allows you to continually grow
⚡ feeling free of emotional stress, anxiety and overwhelm that used to hold you back
⚡ having a new found sense of confidence, self-worth and self-appreciation
⚡ experiencing improved relationships with other people AND yourself
⚡ living in the present moment and having full control of your decisions
⚡ opening yourself up to better experiences
⚡ feeling excited everyday about the life you have and the future vision you are moving towards
⚡ feeling like life has only just begun!
In this 6-week 1:1 program Release & Expand, you will:
✨ remove negative emotions and negative beliefs that are sabotaging your joy, happiness and success
✨ understand where your mental & emotional blocks are in life and work through them
✨ discover what there is to learn from your emotions and your past and be able to use them as your ally
✨ be released from repetitive emotional patterns that were controlling your life
✨ work through past traumas and experiences at the root (without having to relive them or divulge them)
✨ reconnect with who YOU really are and shed the layers that are no longer serving you
✨ create a powerful sense of confidence, ease and freedom
✨ get clear on decisions that are keeping you stuck and how to move through them with more ease
✨ create a toolbox of strategies to help you feel in control of your life whenever you need to
✨ have a clear goal, a compelling future vision that keeps you motivated while feeling unstoppable determination and drive to bringing it into reality
✨ understand your own internal 'time machine' and how to use it to create your future more effectively
✨ start living in the NOW based on your future self and not who you were in the past
Sounds incredible, right?
(To be honest, I can't think of anyone that wouldn't benefit from this program!)
So what's included with Release & Expand?
✔ 6 weekly online 1:1 Zoom sessions with me
✔ Each session will last around 90 minutes
✔ Gentle tasks assigned in between sessions to further support your expansion
✔ Sessions include Time Line Therapy/Time Line Techniques, Hypnotherapy, Coaching
✔ Support on Voxer in between sessions if needed
✔ Booking availabilities for all time zones
✔ Total support, compassion and accountability from me
Investment – £1229
(Payment Plan Available)
Frequently Asked Questions
What happens in a 1:1 session?
Each session will have a specific focus. We will start with a short catch-up discussion and then dive into the day's experience. I use powerful (but gentle) techniques that will allow you to uncover hidden learnings and understandings about your emotions, thoughts and beliefs so that you can free yourself of the past and self-sabotaging patterns. You will not have to divulge anything that you don't feel comfortable talking about. It is not like talk therapy.
Do you guarantee results?
I'm going to be completely honest here. Any coaching or self-development program that guarantees results is not being honest with you. No matter how good the program, the results are always generated by YOU doing the work and committing to your change.

If you are fully committed, open to change and believe and trust in the process, then you will experience a deep shift. You will break through your emotional and mental overwhelm, the control it had over you and know how you can be in control of how you feel and how you think so that you can move towards the results you truly want in life. You will discover what there is to learn from your emotions and your beliefs so that they transform from being obstacles to overcome into your super-power.

If you are ready to let go and show up fully, you don't need to worry whether or not this will work. If you commit to your release and expansion, you will get results.
Is there a payment plan available?
Yes! I want life-transforming change to be accessible and affordable for you so we can spread the cost of the program over 2 months. Get in touch if a payment plan is the key to you stepping into your higher self. Get in touch here.
What if I can't commit to 6 weekly sessions?
You get to book your sessions each week at a time that is suitable for you. There are different time slots available – and we will always find a time that works for both of us. But I know life happens and schedules can change so if you can't commit to weekly sessions, we can extend the 6-week time frame to make it work for you. We don't want you to push off the powerful sessions out of procrastination or avoidance. We want to keep the momentum going so you get the full experience and benefits of the program.
Still have questions? Still unsure if this program is right for you?
Book in a call with me and let's create some clarity.